Celtic Testing are providers of independent software testing services and tools to support the continuous delivery of software projects.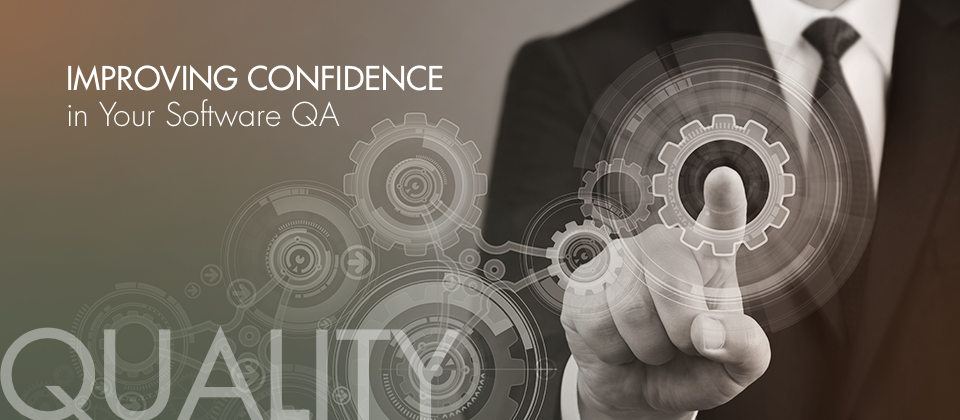 Our consultants are highly skilled QA experts that bring more than just software testing to the table. We bring QA thought leadership and help you test SMARTER. CT consultants have QA management, automation, mobile and performance testing knowledge as well as manual and functional testing.
Celtic Testing believe that all IT Software Projects should Go Live with No Critical Defects – 100% of the Time. We do this by deploying our QAConnect™ methodology. This saves our clients' time, improves their bottom line and makes QA processes 30 percent more efficient – all while maintaining Zero Critical Defects.
How do we differ?
Celtic Testing is a family business with a global reach. Our focus is on delivering software testing solutions and products that support our client's business long term.  We engage with our client's business objectives and work collaboratively with them to ensure they achieve their goals in a timely manner.
What expertise do we have?
Our consultants are highly experienced having previously worked with the following companies:
Vodafone Irl, Meteor, Bord Gais Energy, Courts Service, Eirgrid, AIB, Aer Lingus, Airtricity, Datalex, Computer Share, Silicon Armada, Aarons and Celtic Testing Experts.
They are highly skilled and trained individuals who choose a career in Testing. Our consultants are passionate about QA and are all ISTQB (International Software Testing Qualifications Board) certified.  We invest continuously in our consultants so they can maximise their value to our clients.
All of our consultants are based in our Head Office in Dundalk and employed on a full time basis.
What problems do we solve?
Growing company with no internal QA expertise limited by a small QA budget?
No problem! We work with budgets of varying sizes to deliver a test framework that can be continuously improved. This ensures that your investment delivers benefits into the future while also developing a partnership to support the growth of your company.
We have no formal QA process in place and we wish to outsource this function?
Celtic Testing have a lot of experience with this scenario. We have an out of the box QA strategy that all of our consultants can apply to your specific project. It will cover 90% of the QA tasks and processes needed for your organisation. For the other 10%, we will sit down with your stakeholders and work out what your needs are.
We have multiple vendors' supplying CRM and ERP solutions: can you help us manage third party vendors?
IT system development and integration with 3rd party systems can be complex. It is something that we encounter on almost every project that we engage on. Cross vendor issues can have a major impact on project progress, none more so than during the testing phase. Good 3rd party management requires strong communication and organisation of the schedule of deliverables from vendors to ensure that what is needed is in place when it is needed.
We are looking at alternatives to our off-shore testing team?
Our business model is designed as an alternative to the current industry norm of offshoring the QA process to a different jurisdiction. The common belief is that offshoring provides benefits in cost and scalability. We challenge that argument based on 15+ years of QA experience working with and managing offshore QA teams.
The reality is that the output of these teams is a fraction of the output of an onshore, locally based QA team. Issues with communication, time zones and the lack of empathy with client needs results in a disconnect that threatens project delivery and results in a net cost increase in resources over the project lifetime. The location of our QA consultants (based in Ireland) greatly improves client engagement and understanding of their issues. We are scalable and have a rich vein of home grown full time QA talent to tap into.
We need to shorten our testing cycle?
In general, there are 3 main approaches to reducing the time allocated to the testing phase;
1. Add more resources:
Increase the resources assigned to the project (called crashing in PMP language and Swarming in Agile). This approach incurs a cost as the workload remains the same, but resources are increased to finish it faster.
It may not work if the quality of the project is poor and issues block progress. You could end up with a lot of resources burning the budget with no output. Therefore, release planning needs to take into account the risk of slippage early.
2. Risk based approach
Review your test cases and categorise them against what you need to go live. Only test the High and Medium category test cases. Leave the Low category as 'nice to have' and run them if you have time or not at all. This can also depend on the risk profile of the organisation or regulatory criteria.
3. Do less, more often
Typically, large organisations have a quarterly release schedule resulting in a large amount of content change (risk) with each release. Small, high priority changes can be held up waiting on the overall package of changes (release) to be completely tested. Reducing the content of each phase of testing and delivering smaller changes to market, more often, is the basis of agile development methodologies. Pure Agile may not work for your organisation but its ethos could be applied to get more of the product to market faster.
Our Values
Golden Rule
We treat all our colleagues and clients with respect and integrity
Do it right, first time
Deliver on our commitments
Exceed expectations